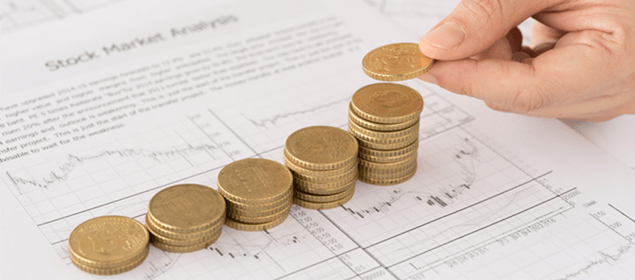 What are the economists saying about Hamilton's real estate market? We've reviewed the commentaries from the Hamilton City Council, REINZ, CoreLogic, QV and Interest.co.nz to one create one neat bundle of digestible key points for property investors to take away.

We're still in a property boom period
Since 2015, the Hamilton property market has gone through unprecedented growth. According to a report from Hamilton City Council, both property prices and the number of new dwellings going up are at an all time high. In fact, REINZ data shows that it's not just Hamilton, but the whole Waikato region.

House prices are up
Hamilton is well-known as a property hot-spot and recent reports have only confirmed that Hamilton's growth is well above the national average. Hamilton City Council found that from March 2016 to February 2017 Hamilton experienced a 17 per cent increase in average house prices, now coming in at $532,171. As of April, this is sitting at $532,500.
---


Read our full guide to evaluating the Hamilton property market



---
REINZ Regional Director, Phillip Searle, believes the Hamilton market is still very buoyant, with the high demand for housing keeping prices in the $500k to $800k price bracket. However, some parts of the Waikato region are seeing more buyer resistance to vendor pricing, evidence of the tougher lending restrictions that have reduced demand.
That's not to say the Waikato region is doing poorly. In fact, it's just the opposite. As a whole, house prices are continuing their strong rise across the Waikato region. In April, REINZ found the average price was $489,000, a 22.3 per cent increase from last year. The most notable growth areas were Hauraki, South Waikato and Matamata-Piako; year-on-year they have risen 50 per cent, 41.9 per cent and 39.3 per cent respectively since April 2016.

New dwellings are growing
The number of new dwellings in Hamilton is set to increase with the recent approvals of 1,196 new residential dwellings (of all types), in 2016. What's more, the number of building consents appears to have risen from between 40 and 50 per month to an average of 70. However, Hamilton City Council has indicated that the number of new build approvals is levelling due to the new LVRs, increased land prices and labour shortages—so no further increases are expected.


The most affordable North Island city
Housing affordability is a major issue across New Zealand, especially since salaries and wages haven't scaled with the rising house prices. While Hamilton is not immune from the the issue, QV data shows it is still more affordable than Auckland, Wellington and Tauranga. In fact, according to the Hamilton City Council, Hamilton is the most affordable major city on the North Island.
Want to know more? Here's a Hamilton Home Loan Affordability Report.


The drop in sales activity explained
While house prices and new dwellings are up. Sales in Hamilton and across the Waikato are significantly down compared to a year ago. As many economists have noted, this is largely due to the impact of the new LVRs and, in part, rising interest rates.
"While the Reserve Bank has kept the official cash rate at record low levels, fixed term mortgage interest rates have risen this year," writes Jonno Ingerson, Head of Research at CoreLogic NZ. "This reflects the higher cost of money that the banks need to source offshore to fund their mortgage lending."
Seasonal trends have also played a role in the sales dip. Sales in January were quiet as usual and then Easter, ANZAC Day and school holidays all falling into April, led to a drop in property sales that was felt not only in Hamilton, but nation-wide.

Buyers are still confident
Despite all the uncertainty surrounding the New Zealand housing market, confidence is still high in Hamilton—both for residential and commercial property. A Collier's survey found Hamilton's residential confidence at 59 per cent, the second highest in the country behind Queenstown.

Want to get all the facts before you sell? Download our free ebook, Selling in a Transitioning Market, for all the information you need in the one place.