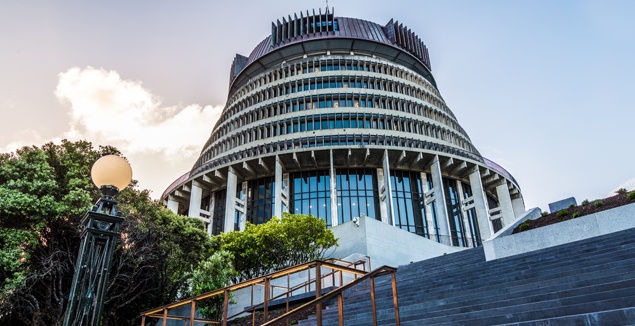 What impact will the new government have on the property investment landscape? David Kneebone, General Manager of Lodge City Rentals, has penned a letter to Winston Peters on putting landlords and tenants first.
Dear Winston...
I know you like to pick an argument or two, but even you would have to agree you took your time making a rather important decision recently.
I appreciate the governing of a country does require a bit of thought though and one thing has kept me going – the notion that good things do take time.
Which I'm hoping is what you and your new partner in the Beehive will be serving up for the next three years to New Zealand landlords, property investors, and their tenants.
Good things… because landlords and tenants are good people.
Property is a viable investment for many and those who have established, or are establishing, a property portfolio want to provide a home for tenants while preparing for their future. You could call it their gold card to a secure retirement.
I've previously written to Dear Jacinda and outlined my thoughts on the Labour Party's policies and changes they are proposing to the property management landscape. So, I thought it was only fair to write to you too and express my thoughts on New Zealand First's position. We live in a fair and democratic country after all, where people's views and opinions are listened to.
Homes for all
You've been quoted as saying: "All New Zealanders must have a genuine opportunity to buy their own home." I couldn't agree more. I myself am a home owner and encourage others to purchase a property as well. But it's not quite as easy as a few words of encouragement or indeed a few words on a page. Home ownership takes time, like all good things. It requires a commitment to a financial investment and in the meantime, these budding home owners need a roof over their heads. So, who's providing that?
I can tell you who. It's landlords like ours here at Lodge City Rentals. Landlords who we work with to ensure tenants have warm, dry homes to live in and a place to call home while they're saving for their own. Landlords who are doing good things!
Some of those landlords are migrants who have come to New Zealand for a better life, and many of our tenants are migrants too. They've come searching for a place where they can establish careers, bring up families, and participate in our local community. They're looking for homes to live in they can call their own, and looking for properties in which they can invest in to provide security for those golden years.
Others are non-residents, people who are planning to call New Zealand home, people who have identified New Zealand as a country worth investing in, people who have seen the benefits New Zealand's property landscape can achieve.
Better houses, better rentals
Now, dear Winston, I'm looking forward to some of the promises you've made in your party policies, such as:
Subsidies to insulate 53,000 houses every year
Better building quality
Providing accelerated depreciation for landlords to invest in energy efficient housing from insulation to HRV systems.
I agree these will help to improve the rental properties available for tenants, but you'll need to hold your ground to ensure your promises are kept. At times you may have to act like a curmudgeonly old man to hold your younger counterparts to task, but if you want to make New Zealand a place landlords and tenants can call home, it's your responsibility.
Dear Winston, the choice is yours, but I believe it can be done. Let's do this!