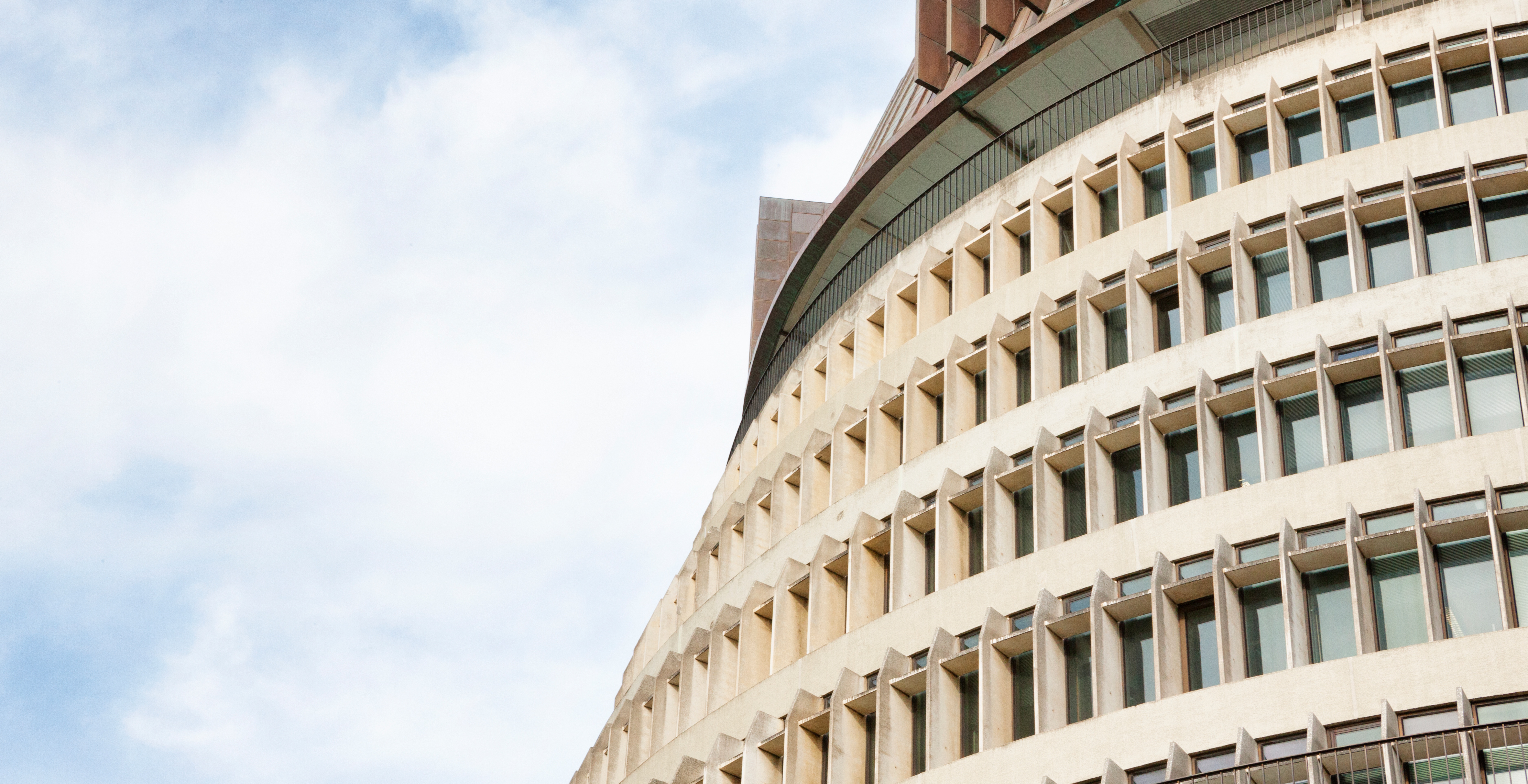 Welcome to the new gig, Simon, I hope you've enjoyed your first week in the hot seat.
You were certainly up against some tough competition. Some called it a two-horse race, others said three, but between you and me Simon, my bet was on you since you threw your hat in the ring.
You've got age on your side and that leadership vibe – two factors National greatly needs if it has any chance of overcoming Jacinda at the next election.
A word of advice, Simon, from someone who also started his career as a 'young gun' – look after that youthful complexion if you want it to look after you. Need I remind you of the effect the top job had on your predecessor's predecessor.
I know you're busy reshuffling cabinets and sharing parenting advice with your new opponent, but when the dust has settled, I look forward to seeing you getting on with the job of "holding the Jacinda Ardern - Winston Peters coalition to account".
I'll be keeping a particularly close eye on policy changes that affect New Zealand landlords, property investors, and their tenants. After all, the majority of landlords provide a useful service to people who either cannot, or do not want to, own their own home. More rentals mean more places for people to live who are saving for their own homes, while creating investment opportunities for everyday New Zealanders.
In its first 100 days Labour announced proposed changes to strengthen renters' rights. Key points included:
extend landlords' minimum notice periods from 42 days to 90 days.
abolish "no-cause" terminations.
limit rent increases to once a year, up from six monthly now.
set the formula for rent increases in tenancy agreements.
ban letting fees.
allow minor alterations, such as painting or hanging pictures, if a higher bond is paid and property returned to original state.
We welcome any changes that improve our rental market and make rental properties a more viable investment opportunity for people. However, we also need to make sure that changes don't come at a cost to the rights of landlords or put people off owning investment property. Because after all, without landlords there would be no rentals.
We also need to make sure that any policy changes don't manifest in further rent increases, making it harder for New Zealanders who are renting, to save to buy their own homes.
Take, for example, abolishing letting fees. In a letter to Jacinda I penned last year, I expressed that this move would result in increased rents and less flexibility for tenants.
Finding the right tenant for a property is time-consuming and costly. On average we conduct over five viewings for prospective tenants to find out exactly what they're looking for. We then carry out a raft of checks including credit ratings and references. It's all about finding the best properties for tenants and ensuring landlords' properties are protected.
The letting fee we charge our tenants goes some way to recouping these costs. The reality is these costs are likely to be passed on to the owner, and rents will be increased to compensate.
So Simon, what do you say? Will you stand up for the rights of landlords? Will you carry the torch for the many New Zealanders who invest in property and provide good homes for tenants? The race may be over but the battle has just begun, Simon.