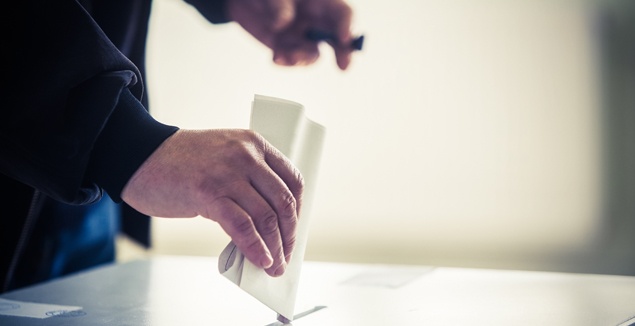 David Kneebone, General Manager of Lodge City Rentals, shares his thoughts on the political policies surrounding properties that have caused heated debate in this year's election.
While it's not our business to take a political position, the outcome of the impending government negotiations could have an impact on our landlords, and for that reason I'm keeping a close eye on what's being discussed.
In the lead-up to the election on Saturday, property was a hot topic in the media and we all know why. Whether you're a budding property investor or an experienced landlord with an established portfolio, the combination of property and politics ensures debate, discussion and, for the hopeful political parties, a fair few votes as well!
Labour's rental policies, announced by new party leader Jacinda Ardern, perhaps gained the most widespread attention and they're not to ruled out yet. With parties in discussions, we could yet see a Labour government and if that's the case, we need to be prepared for changes to the current property management landscape.
No landlords, no rentals
While painting the landlord as the greedy Dickensian "slumlord" proved to be great politics just weeks out from the election, the reality is, the majority of landlords provide a useful service to people who either cannot, or do not want to, own their own home.
The flexibility and mobility that renting can provide is desired by more and more people as employment and lifestyles become more fluid.
Of course, there are many people who cannot afford to own their own home and are long-term renters, the majority of whom live in perfectly adequate houses. At Lodge City Rentals, many of our tenants graduate into home ownership and renting is the logical transition towards that aspiration.
Ms Ardern made several announcements since taking on the party leadership on 1 August. I want to address each of them in a bid to break down what each means for both the landlord and the tenant.
1. Rent increases once a year
The reality for the majority of rental properties is that annual increases are the norm anyway. Private owners are often reluctant to increase rent during the course of a tenancy and instead review at the end. At Lodge City Rentals, we undertake six-monthly reviews, because assessing the market over the course of a year provides a more accurate indication of rents. That said, we usually initiate increases annually.
My verdict: Should Labour come into office, there will be minimal effects from this announcement.
2. Abolish letting fees
Let's face it, if you're in the property market, you're in the market of providing for your future. Property is an investment and at Lodge City Rentals we believe it's an investment worth protecting. To protect your property, it's essential you know as much about the person who is living in it as possible. The letting fee we charge our tenants goes some way to recouping the costs involved in providing a valuable service to both tenants and property owners in securing appropriate tenants.
On average, we conduct just over five viewings on location for prospective tenants to get first-hand information on properties that may or may not suit them – and that's the easy part!
If a tenant is interested they will submit an application to our team. We then check their references, credit rating, verify their income, and check their profile and activity on social media. We also subscribe to databases of tenants which will ascertain any previous issues that may have occurred, both in New Zealand and overseas.
This process is time-consuming and costly. The reality is these costs are likely to be passed on to the owner and rents will be increased to compensate. It will also have the effect of periodic tenancies being phased out, meaning the flexibility many tenants enjoy will reduce.
My verdict: This type of policy would see rents rise and tenants have less flexibility.
3. 90 days' notice replaces 42 days for selling or owner moving in
Ms Ardern announced the Labour party would instate a 90-day notice period to replace the existing 42 days' notice a landlord is required to give when selling or moving back into their property.
Landlords already have to give 90 days' notice, except when they have sold the property, or they or a family member are moving back home. Making this 90 days across the board is only relevant in those cases.
This means tenants get an additional 48 days to secure alternative accommodation.
Telling a tenant they have to leave in these circumstances is never easy and I'm not sure if a further 48 days' notice will change this much.
My verdict: This approach would see the process drawn out, giving tenants (and property managers) a little more time to find alternative accommodation.
4. Abolishment of 'no-cause tenancy terminations'
Very rarely is it the landlord who lives next to their tenants. Rather, it is the neighbours who get a greater insight into the lives of the tenants and unfortunately, this sometimes includes unsavoury behaviour.
This also places a hefty responsibility on the neighbours who will often be called upon to provide evidence of this unsavoury activity – noise, parties, intimidation, fighting etc. The proviso to their complaints is they are not mentioned in Tenancy Tribunal applications for fear of retribution.
In these cases, a 90-day no-cause termination is a useful tool for a landlord to protect their property and avoid bringing frightened neighbours into the dispute.
Ironically, in these instances, moving a tenant on via a no-cause termination can be beneficial to delinquent tenants as their behaviour is not recorded in a public tenancy tribunal order for eviction.
Furthermore, we will often give a 90 day no-cause termination for the owner to implement major refurbishment to homes - new kitchen, bathrooms, paint, flooring etc. If landlords are unable to give notice for this reason the quality of the property will diminish.
My verdict: I predict we will see more applications to the Tenancy Tribunal to end tenancies that previously would have ended with 90 days no-cause termination. There will also be frightened and intimidated neighbours putting up with anti-social tenants and properties being neglected and further run down as maintenance is deferred longer.
The heat goes on
Being a landlord in New Zealand is getting more and more complex and a Labour government looks set to put more heat on them.
Recent changes in OSH laws, methamphetamine issues, insulation requirements, WOFs, and possible capital gains taxes are all contributing to the dampening of prospective property investors' enthusiasm.
If the aforementioned does diminish investor numbers the supply side of the equation could well result in further rent increases, which I'm sure is not the intention of these announcements.
Notwithstanding the above, I remain very positive and optimistic that well-managed, residential property will continue to be an excellent choice of investment for many New Zealanders.