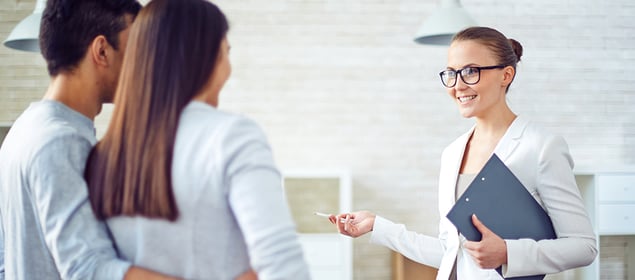 Sellers are often in the dark when it comes to New Zealand real estate agent commissions. To help shine a light on what to expect when you sell, we're examining agent commissions and fees, how they compare, and how to negotiate a better rate.
How does an agent's commission work?
Real estate agents in New Zealand typically charge between two and four per cent commission. In the case of a $567,000 home (Hamilton's median house price), an agent can expect to make a commission between $11,340 and $22,680.
However, not all of that commission goes straight to the agent. The agency will take between 30 and 45 per cent of it to cover overheads, such as office lease and administration support. Part of the agent's remaining commission may also go towards the hire of a personal assistant or the lease of a company vehicle.
Want to see more calculations? Try our interactive Home Seller's Calculator.
Why are some commissions higher than others?
On average, not all agents charge the same commission rate. If they are experienced or specialised in a certain area, they may command a higher rate. In the same vein, if an agent is new, they may charge less.
"Look at a $15,000 commission roughly for a $500,000 house sale. You could sell with a lower cost company and they might charge you $10,000, but would the expertise and the power of that brand be able to get you a higher price at the end of the day?" explains Glenn Collins, agent at Lodge Real Estate.
"Cheaper operators try to do everything by themselves, whereas we have an experienced marketing team behind us. I believe there's real value in that for the seller."
Read more: How to sell a house and choose a good real estate agent
Why do some agents include free marketing?
Most agencies provide a free property listing on their website, but for anything more (print ads and Trade Me listings for example) the seller will need to fund.
There are exceptions, however, with some companies offering more free marketing than others.
Glenn explains further:
"Everybody is running their own business. Some agents offer freebies to entice people to use their services, or it could be that they have repeat clients who they want to look after and acknowledge their loyalty."
"When it comes to free marketing it's important to understand exactly what you are getting and the exposure it will generate. For example, property ads placed in the paper as part of a free marketing package are typically so small they don't create any interest."
4 steps to negotiate your agent's commission
Real estate agent fees are not set in stone. Sellers can and often do negotiate a better rate. To do so, you'll need to approach your agent before you sign the agency agreement.
Here's how to go about it:
1. Establish a baseline for your neighbourhood
Research the various agents operating in your neighbourhood and find out what they charge. This could include asking the agents/agencies themselves, as well as friends, family and community groups, such as neighbourly.co.nz.
2. Prepare your case
Negotiating a commission relies on research and preparation. Compile a list of compelling reasons why an agent should lower their commission for you. Perhaps there's a competitor who will charge less, or perhaps you anticipate your property requiring less work to sell.
3. Ask first, then justify
Be upfront with your preferred agent and ask for the commission you want. If they agree, great. If not, then you can make your case.
4. Keep it fair
When you're negotiating with your agent ask yourself if the rate you're asking is fair for the work they will do. Keep in mind that there is an element of risk when it comes to selling a home. If your home doesn't sell, or if you pull it off the market, your agent will receive nothing.
Thinking of selling? Try our interactive Home Seller's Calculator to get an idea of how much it costs to prepare a house for sale.