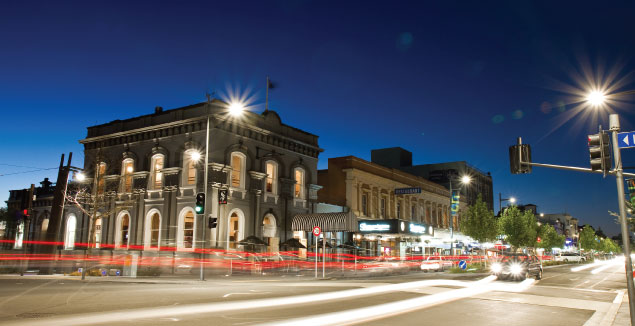 Trying to decide where to invest in property? Look no further than your own back doorstep. Hamilton is one of the best cities in New Zealand to invest in property.
Hamilton: it's home to students, farmers, businesspeople, entrepreneurs, start-ups, migrants, refugees and passionate rugby fans. As a city, it is as diverse as they come and has major advantages for the budding—and established—property investor.
Looking for an investment
When looking to invest in Hamilton real estate, there are a number of things to consider. From the right neighbourhood to local facilities and amenities; impending developments to schools and rental incomes. A profitable investment property needs to tick a few boxes.
Location is a key factor too. Here at Lodge City Rentals, we only manage properties in Hamilton. It has served us, and our landlords, well for almost 40 years. During this time we have grown to know Hamilton and truly believe it is one of the best places in New Zealand to invest in real estate.
Here are our reasons why:

1. Location
Hamilton is in the middle of everywhere, and with development in the north of the city, it is becoming increasingly faster and easier to commute to Auckland, particularly the airport.

2. Amenities
Hamilton has a range of amenities that rival those of bigger cities, like Auckland, Wellington and Christchurch. From a leading hospital to major shopping centres, tertiary education institutes, to sporting facilities, those living in Hamilton aren't left wanting. And the best bit? Hamilton offers them all without the congestion you find in the big smoke.


3. Student population
The University of Waikato is ranked in the top 1.1 per cent of universities in the world with over 12,000 students. Meanwhile, the Waikato Institute of Technology (Wintec) offers a range of qualifications that aren't available elsewhere in the country. There is also Te Wananga o Aotearoa located in the city. These three major educational institutions bring a large student population to Hamilton, not to mention a population of teachers and lectures. And they all need to live somewhere.

4. Return on investment
Although Hamilton house prices have increased over recent years, they still offer a very good return on investment. Median rental prices range from $300/week for a two-bedroom flat in Claudelands to $655/week for a five-bedroom house in Rototuna/Flagstaff.


5. Population growth
Hamilton is growing as a city. By 2028, the population of Hamilton is expected to have grown by 1.4 per cent above the national average. With planned residential development in both the north, south and west of the city, as well as the city's extensive bypass currently under construction, more and more people are looking to call Hamilton home.
Read more: 5 projects set to change the face of the Hamilton property market
6. Capital gains
A 2018 report from Colliers International names Hamilton as one of the 10 "growth hotspots" in New Zealand. This is good news for Hamilton property investors—those starting out and those already well established. Furthermore, evidence of Hamilton's predicted growth can be seen across the city with new residential areas and roads under construction, which helps to cement the city's position as New Zealand's property investment city of the future.

7. Growth economy
Hamilton businesses are reporting more and more staff moving to the city from elsewhere in New Zealand. Offering a more relaxed lifestyle but with all the facilities of a large city, these professionals are helping to increase Hamilton's population.
We have been managing property investment in Hamilton for almost 40 years and have gained valuable insight into the returns landlords can achieve on their investment. We're happy to share this knowledge so if you're interested in investing in Hamilton property, give one of the Lodge City rentals' property managers a call today.