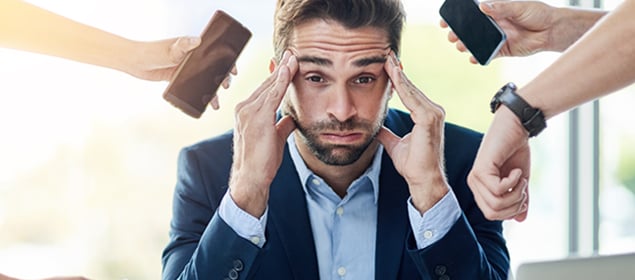 If you're new to landlordship, then you might be wondering whether it's better to manage your Hamilton investment property yourself or to hire a property manager. While it's tempting to self-manage, it can be a huge time drain – especially if you're still learning the ropes.
To help you decide, here are few things you should consider:


1. Time
How much time are you willing to spend maintaining your rental home, interviewing tenants, inspecting it, or following up on overdue rent? Are you willing to give up your weekends, attend late night call-outs? If you're time-poor, you may find that a dedicated property manager is a good option—it's their full-time job after all.
Planning any overseas travel?
If you are going overseas for more than 21 days in a row you're required by law to appoint someone to manage your property. It doesn't have to be a professional manager. In fact, it can be anyone you choose, though it's a good idea to appoint someone who knows something about managing a property! Just make sure you give your tenants their details before you leave.


2. Budget
If your free time is valuable to you, consider working out what your time is worth and whether it's better to pay someone else to take on the responsibility of managing a property. The next question is to workout if your budget can allow for it. Your answer may depend whether your property is negatively or positively geared and which management company you choose.

As a general rule of thumb, property managers usually charge between 7 and 9 per cent of the rent collected and any repairs carried out on your behalf. In the case of Hamilton, the median rent for a three bedroom home in February 2017 was $390 per week. A manager charging a 9 per cent fee would cost $35.10 per week, or around $150 a month.

Note: this example doesn't include any maintenance, tenant screenings (usually $30 per tenant) or inspections (around $50).


You might be interested in our guide: Rental property management: what new landlords need to know
3. Distance
How far are you from your rental property? Is it down the block, on the other side of town, or the other side of the country? If is going to be difficult to get to your rental property to carry out your landlord duties, a local property manager can take over and make your life, and your tenant's, much easier.


4. Knowledge
Property managers know the ins and outs of rental properties, tenancy and the law. Their knowledge and experience is especially valuable if you're a first time landlord. They can:
Collect rent and manage rent arrears.
Provide general advice on landlord insurance to protect against loss of rent (i.e. if you evict your tenant), and any malicious damage not covered by normal house and contents insurance.
Tap into their agency's network to find tenants and keep your home occupied.
Screen tenants for your property.
Monitor market trends and any legislative changes that may affect your property.
In all, it's their job to make your role as the property owner as easy and hassle free as possible.


5. Maintenance
How much of a handyman/woman are you? Do you know the signs of water damage, or meth use? In 2010, the BRANZ House Condition Survey found that 80 per cent of rental occupiers believed their house was in good condition, while in reality only 22 per cent actually were. This result goes to show the how much an untrained set of eyes might miss. A professional manager for your property can not only help you organise regular maintenance, but also recognise what maintenance is needed.

They also have a network of tradesmen to call upon too—which is very handy in an emergency, like a burst water pipe in the laundry.
Property management can cause you to lose some serious hair. It's worth considering the impact that managing a rental home can have on your health and wellbeing before taking up the challenge.


Want more free advice on managing a rental property? Download our guide,
The Landlord's Handbook.